One platform to manage all your building and city facilities
The IntentPlatform offers everything you need to manage your property portfolio in real time. The platform is fully compatible with every one of IntentReady's many service providers, meaning it can centralise all your facilities' data and help you deliver a higher standard of service to your tenants and citizens.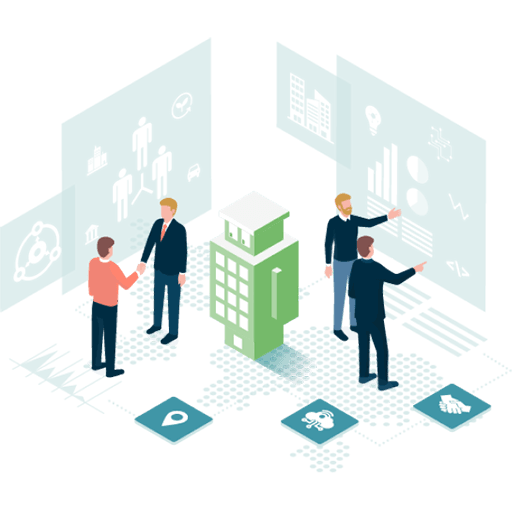 Centralise data into one single platform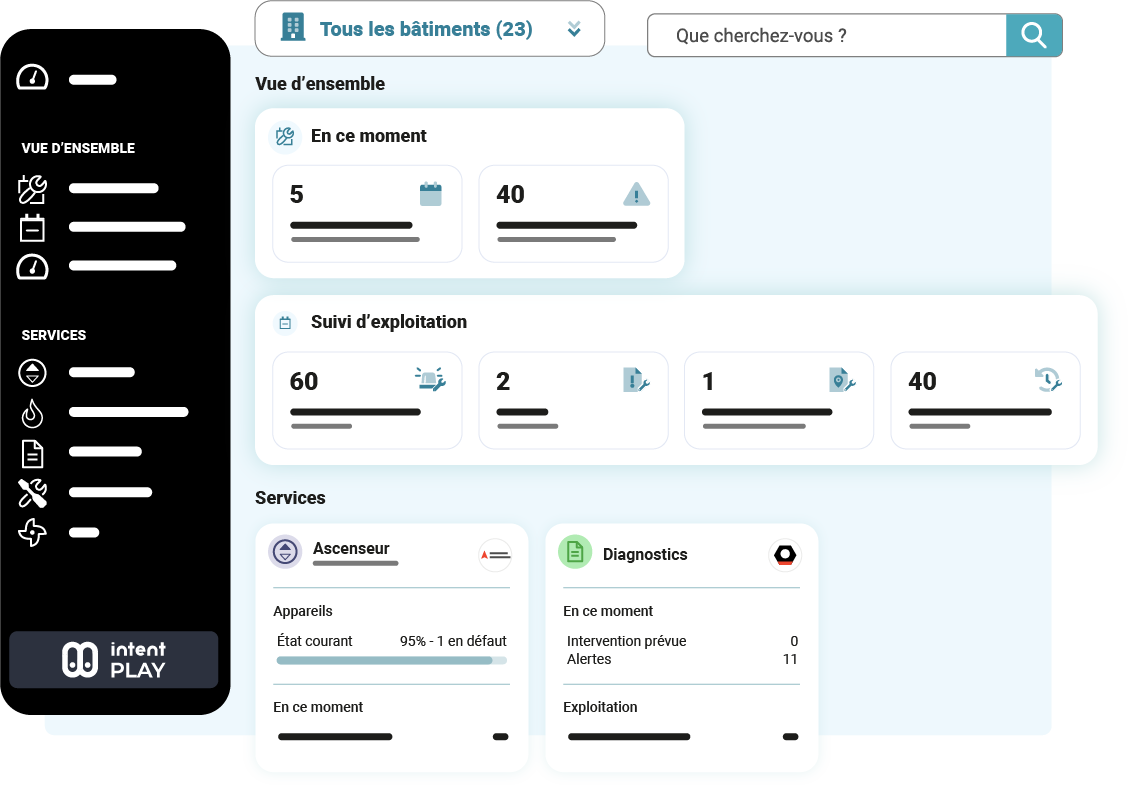 The IntentPlatform simplifies and streamlines data management by collecting, storing and organising the data that comes from your properties and infrastructure. Energy consumption, maintenance schedules, tenants' contact details, documents, photos and much more: it centralises and leverages data from a wide variety of sources to provide actionable insights you can trust.
Find and access complete information without wading through several applications
Share the same level of information with all the professionals connected to the platform
Safeguard information in the event you change service provider or an employee leaves
Get real-time updates on your assets
The IntentPlatform lets property managers monitor all their facilities in real time. Elevator or air-conditioning malfunctions, power or network cuts, water leaks, unperformed maintenance: be notified immediately so you can act quickly and inform occupants. You can also take preventative action when a metric reaches a set limit to avoid problems becoming critical.
Act quickly in the event of a breakdown thanks to alerts
Prevent malfunctions by constantly monitoring data
React immediately when occupants make a complaint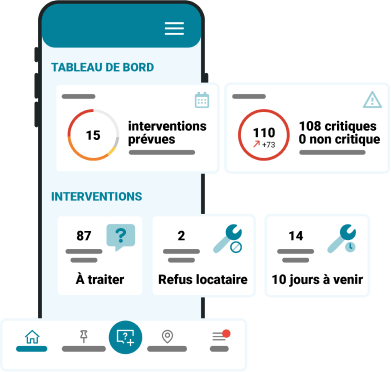 Monitor your facilities and service providers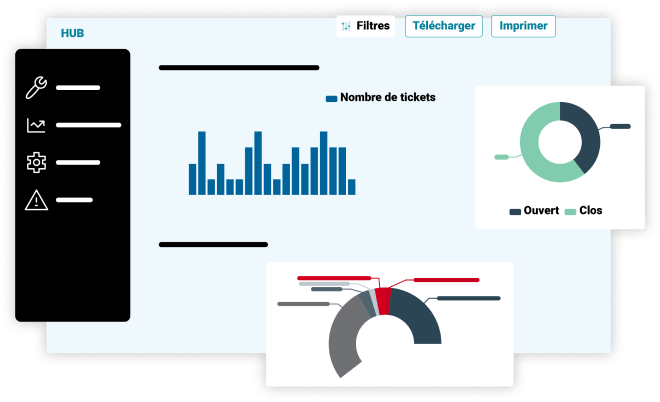 The IntentPlatform makes it easy to monitor the performance of your facilities and service providers by providing simple and intuitive dashboards that group together both qualitative and quantitative metrics. Maintenance turnaround times, facility uptime, uninspected properties, maintenance quality: visualise statistics for contracts and maintenance visits while also tracking energy usage.
View service and contract performance metrics at any time
Visualise data records to anticipate potential fluctuations and identify areas for improvement
Apply filters and select date ranges to easily find the metrics you need
The IntentPlaform takes all the hassle out of sharing information between different IT systems. Its catalogue of standard and shared APIs makes it easy to integrate data from all your partners and their various business applications, driving synergy and fruitful collaboration.
Share the same information between services and diverse business tools
Benefit from a large catalogue of APIs to get your projects up and running quickly
Inform your business decisions with comprehensive and easily accessible data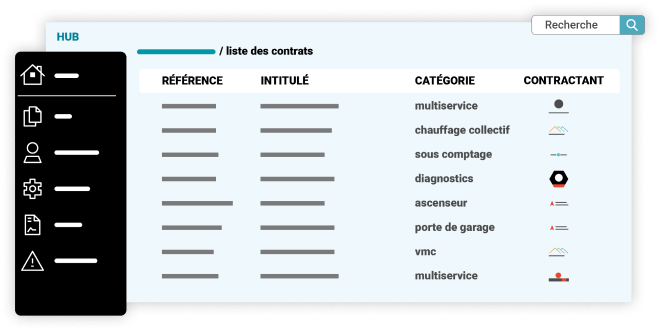 Communicate with occupants and employees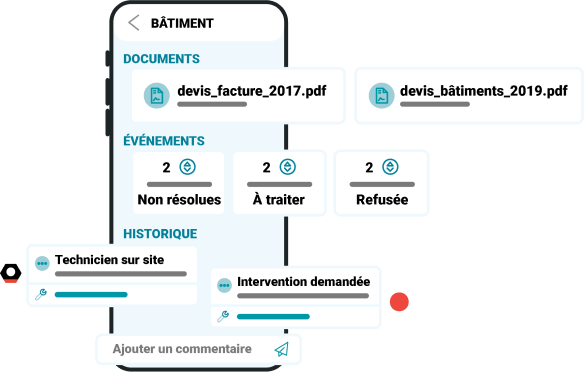 The IntentPlatform serves as a central tool for communicating with all your occupants and employees. You can notify residents through the property manager's web portal or mobile app. And cloud technology gives your employees access to data while on the move as well as the ability to upload information directly to the platform when making on-site visits (meter readings, reports, etc.).
Keep occupants informed (via the manager's app or portal) with personalised information
Allow local operators to access contract documents and property information
Directly inform technicians to help them better manage their maintenance work
Web and mobile apps
All of the IntentPlatform's features and data are available via web and mobile (Android and iOS) applications that are user-friendly and meet all your employees' needs.
Reliable and safe
The IntentPlatform is on the cutting edge of data privacy and security as well as service availability. Our product and business comply with all the GDPR requirements when it comes to processing personal data.
Organise your data
Organise your data and create categories that are relevant to your portfolio, infrastructure and users to make using the IntentPlatform simpler and more intuitive.
Accounts and privileges
Create individual account categories and privileges to tightly control access to features, data and areas. Delegate temporary access to a third party to facilitate handover in the event of an absence.
Alerts and notifications
Be alerted and notified of any important events that require your attention: maintenance requests, breakdowns and repairs, late and cancelled maintenance, anomalies, new contracts…. by mail, mobile notifications or APIs.
Facilities catalogue
Manage the facilities you offer your occupants via a central service platform. Manage your contracts, build a catalogue of services and service providers, and define conditions.
Communication hub
Benefit from one single communication point to speak to your entire ecosystem. Send information to occupants (via the manager), service providers and employees and monitor the progress of maintenance work in real time.
Personalised
The IntentPlatform can be entirely personalised and tailored to suit your organisation: property hierarchy, facilities, contract references, service provider codes, configurable blank fields.
Discover our other services


Find out how IntentReady is implemented across our three offers

Social Housing

Commercial property

Smart City